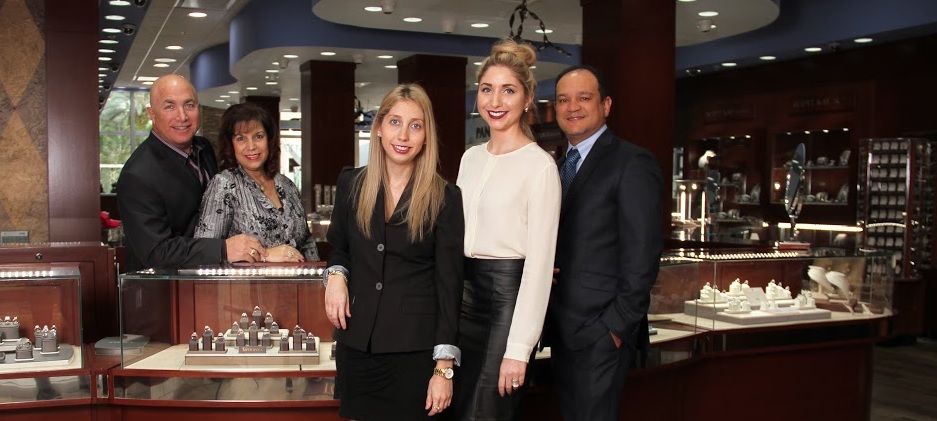 Gary began his career in jewelry while in the Coast Guard in 1984. One day, while returning to his base in St. Petersburg, FL, he donned a gold necklace he had just purchased on shore. Gary sold that gold chain off of his neck. The men then began to talk about the fact that they liked jewelry, but hated shopping for it. Gary had a different experience. He actually enjoyed shopping for jewelry and finding the best prices. The crew began asking Gary to purchase for them, and that was the birth of his business. When his term ended, he re-evaluated his GI Bill and realized he didn't have enough money for college. He took the $2,500, hired one employee, and opened a small kiosk in a local mall. With only search and rescue and Special Ops experience, the 22-year-old had no idea how to accept a credit card or pay sales tax. Lucky for him, there was a Vietnam veteran, Tom, with a kiosk a few feet away who taught Gary how to collect sales tax, process credit cards, and more. Tom and his family still shop with Gary.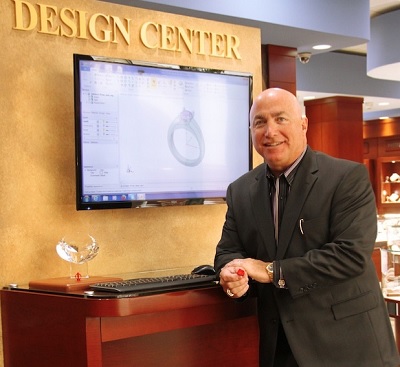 After three weeks, Gary had thousands of dollars in deposits towards the sample jewelry he had in his kiosk. That was the beginning of a gold kiosk that stocked over 3,000 charms and 10,000 pieces. Gary's high school sweetheart and wife, Cheryl, joined him and was responsible for the bookkeeping and accounting. She acts as CFO of Diamonds Direct today. Gary soon hired a 15-year-old high school student named David who regularly spent time at the mall with his friends. Gary approached the familiar face and asked if he wanted to make spending all that time at the mall worthwhile. He didn't hesitate at Gary's job offer. A friendship was born and David is now the COO of Diamonds Direct.
The kiosk business was short-lived as Gary soon moved into a storefront. He immediately realized how different this was from the kiosk–He was lost. He subscribed to every trade magazine possible and further extended his education with GIA and IJO College. This educational growth gave him the fundamentals and confidence to run a successful storefront.
The storefront was located in a part of town that experts deemed undesirable. It was the only real estate available within Gary's reach. Shortly after moving into the storefront, he was burglarized by organized crime. He was under-insured and lost everything but his house. With two little girls at home, Gary and Cheryl had no choice but to start over. He implemented everything he learned… from dress code to store design to store policies. He flew to Antwerp, Belgium to restock his lost diamonds and sparked a tradition to fly overseas twice a year to import diamonds. Gary still flies to Antwerp for diamonds today.
As he imported diamonds, Gary began to design. His designs caught on and he implemented the use of CAD/CAM. Gary has since been commissioned by organizations such as The Salvador Dali Museum, Florida Holocaust Museum, Mahaffey Theater, and The Junior League of St. Petersburg. After over 25 years of building a strong portfolio of designs and a stellar reputation with a wide client base–regardless of his location–Gary was asked to move to the city's newest iconic lifestyle center, Sundial.
At Sundial, he and his youngest daughter, Danielle, designed the store of his dreams. His wife and oldest daughter, Lauren, organized the transfer of inventory and files. The new location opened in 2014 and has become the premier destination for tourists and locals alike. Opening day brought every local news channel. They all agree on one thing: This is a store you MUST see for yourself.