St. Petersburg Collection
St. Petersburg Collection
The St. Petersburg Collection, inspired by the city we love - St. Petersburg!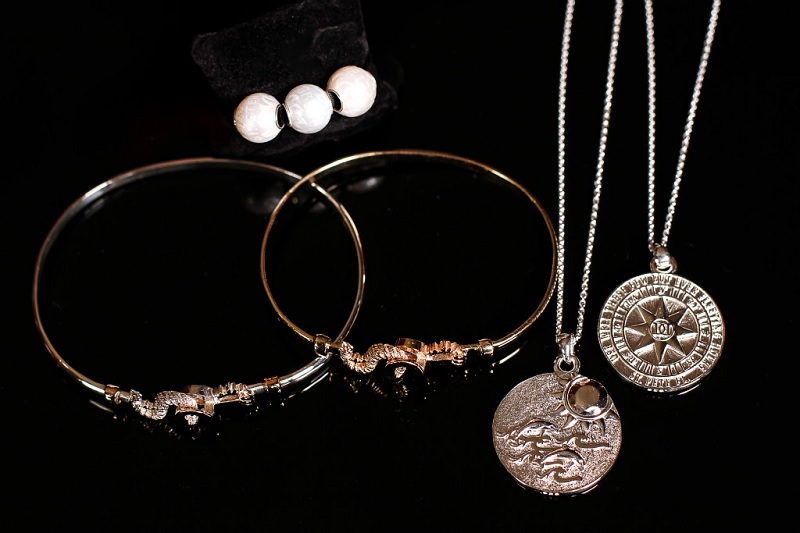 Want to show your love for St. Pete? Wear it! Visitors and natives alike love our St. Petersburg Collection. The collection is entirely made up of jewelry inspired by St. Petersburg.
The St. Petersburg Hook Bracelet:
It's a playful Sunshine City twist on a flirty Caribbean tradition! Diamonds Direct is the only place you can find a St. Pete Hook Bracelet. The idea originated in the Virgin Islands has indeed made its way to St. Petersburg.
Wear the hook pointing up towards your heart to symbolize that you are "hooked up". Single wearers can flip the bracelet around, wearing the hook pointing out, to signify a heart that is open to new love.
Diamonds Direct is the exclusive home of the St. Pete hook bracelet (starting at $119), and also carries the traditional Caribbean version ($315). Both are available in a variety of metals to suit your style!
Sundial Pendant and Watch:
Our Sundial jewelry is commemorative of the 27-foot cross bow sundial found here at the Sundial shopping center in downtown St. Pete. The Sundial Pendant ($199) holds the shape and weight of a coin and showcases the same artwork as the base of the shopping center's sundial: a compass rose circled by the phrase "Use well these few but every fleeting hours." The flip side of the pendant shows a group of dolphin swimming under a shining sun faceted like the top of our Sunshine Cut diamond.
The Sundial Watch (starting at $187) has the same compass rose design as the topside of the pendant. You can choose from multiple watch designs to suit your tastes. When you buy a Sundial Pendant or Sundial Watch, not only are you looking sharp, but you're giving back to the community; profits of any Sundial jewelry sold goes towards supporting local children's education of the arts.
The St. Pete Pearl:
This isn't just any pearl–the St. Pete Pearl ($99) is a round freshwater pearl charm with the words "St. Petersburg, FL" hand carved along the center. The pearl charm fits on a cord necklace, bangle, or even a Pandora bracelet. This pearl is available exclusively at Diamonds Direct for a local to show love of their hometown or a visitor to take home and remember their visit to the Sunshine City.
DD Anchor:
The DD Anchor ($995) is a white gold necklace with an elegant and slim anchor pendant secured to lay sideways across the chest. In the center of the anchor, you'll find our notorious interlocking DD logo made up in diamonds. This versatile piece can be worn just as beautifully in the daytime with a casual outfit as in the evening with a cocktail dress. Who said anchors couldn't sparkle?